We are excited to tell you about our project in Wellingborough, that is being delivered by Glamis Hall for All, with the support of Wellingborough Eco Group and other community partners.
The project's main aim is to bring people, groups and businesses together from across Wellingborough to start working on many of the practical challenges facing us all related to the impacts of climate change in our community.
We hope you will want to hear more and to join in with the conversations, workshops and activities we will be hosting across the year. Marion Turner-Hawes is coordinating this project, ably supported by Jonathan Hornett from Wellingborough Eco Group.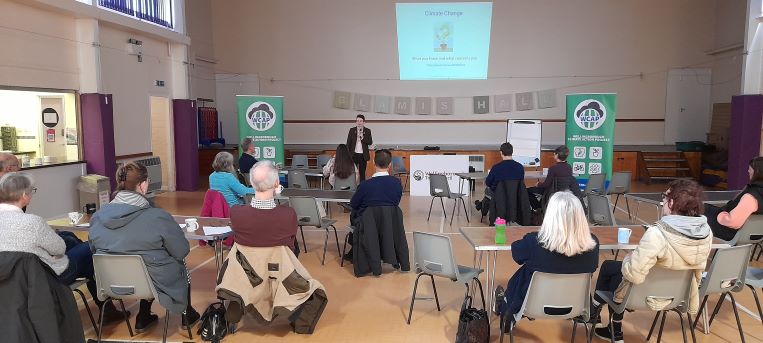 If you or any group or business you are connected with would like to hear more about the project, we are happy to meet up (or zoom) and do a quick introduction for you. Please email or give us a call/WhatsApp on 07954 082802. Find us on Facebook and follow us on Twitter too.
Energy Saving and General Sustainability Workshops on Now
In light of the energy challenges and cost of living crisis the first 4 sessions of the programme are focused on saving energy, understanding how we use it efficiently and thinking about renewable energy generation. Here is the first workshop's presentation, Energy Basics:
Read the presentation above or watch this workshop and more on our Video page.
Join in – All sessions will be run via Zoom online and each workshop will be two hours long. You can find out more and register to join future sessions on our Workshops page.
Climate Conversations
We started the project with a series of community wide 'Climate Conversations' in March 2022, with the Town Council. These included presentations from councillors, Electric Corby, North Northamptonshire Council and Wellingborough Eco Group. They were held at Glamis Hall, Victoria Centre and Hemmingwell Skills and Community Centre.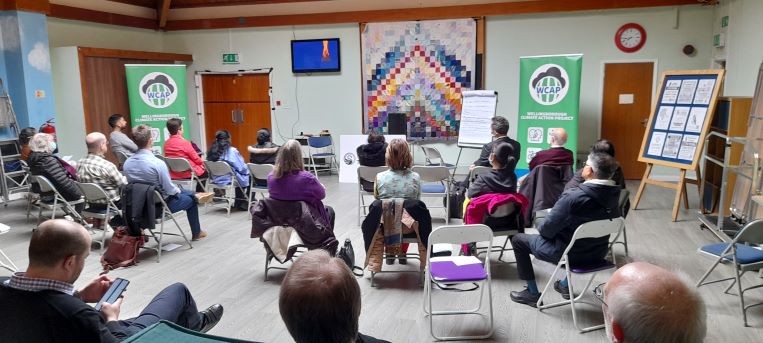 We had lots of really useful feedback and helpful suggestions for our workshops. We heard your experiences, plans, climate change actions and environmental challenges, and we want to hear from you too! So if you have anything to share with us or want to know more, do get in touch!