Running from mid May to the end of September 2022, we are hosting all of these Energy Saving and General Sustainability Workshops: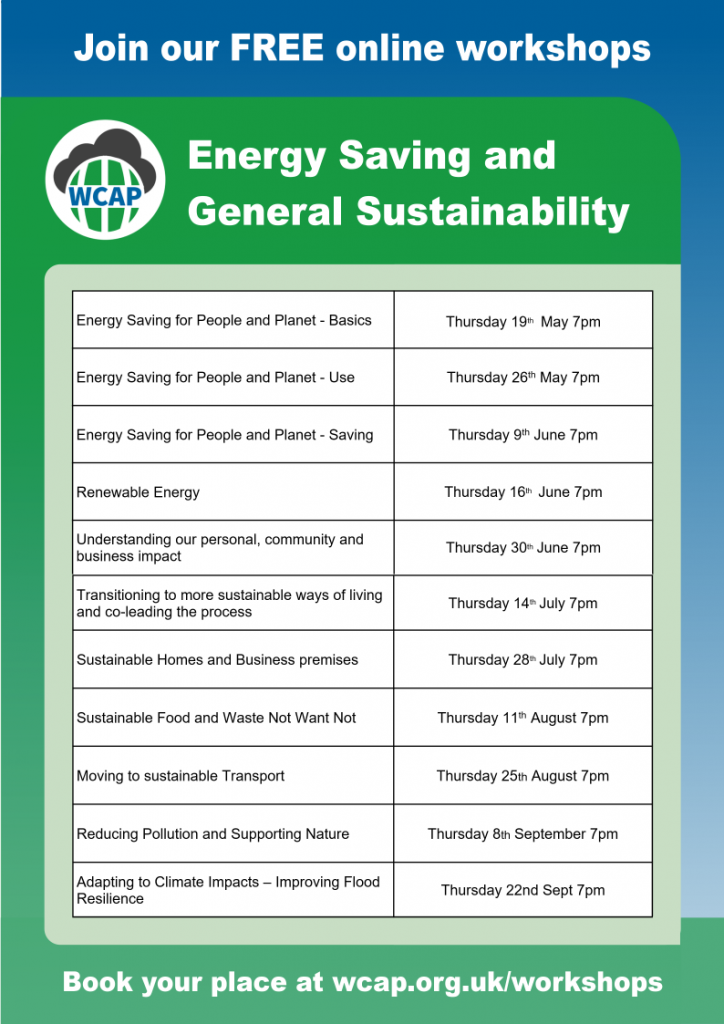 All sessions unless otherwise stated will be run via zoom online, and each workshop will be two hours long. You can find out more about sustainability at http://wcap.org.uk/sustainability
Sustainability Workshops
At our fifth online workshop we started to focus more on sustainability by discussing carbon footprints at home, in our communities and at work; and how we can reduce them. We continued to work on sustainability by looking at Transitioning to a More Sustainable Ways or Living and Co-leading the Process at our sixth workshop; at our seventh workshop we looked at Sustainable Homes and Business premises and at our eighth workshop we looked at Food and Waste. The recordings of these are all available on our video page.
Our next workshop will be on Moving to Sustainable Transport, Jonathan will be leading this workshop and will look at considering our transport options, including is 'EV' everything the answer, or are community solutions like car sharing a better way forward. We will also be looking at safer cycling and integrated transport hubs. Please see the poster below: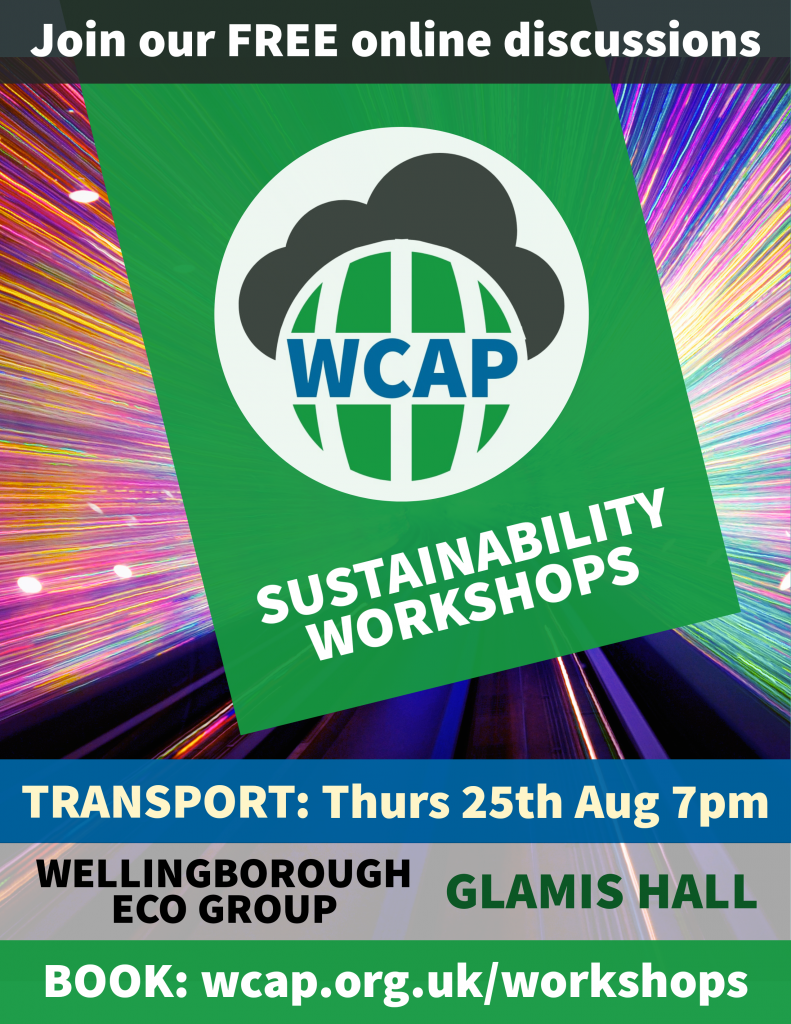 Do join us at our ninth online workshop, It's is all about sharing ideas, join us on Thursday 25th August at 7pm. You will need to register for all sessions, book for the Moving to Sustainable Transport Workshop, and all other sessions by filling in the form below: